Uniting Pastors and Churches for Effective Evangelism
The Vision of John 17:23 Ministries is to see the Body of Christ working together effectively at the local level so that every city in Massachusetts will have a vibrant, cooperative Christian witness that seeks to transform the spiritual, emotional and physical climate of their communities. Our vision is not activity-driven, but redemptive.
Therefore, our Mission is to equip the Body of Christ in the local city with the practical tools and training to strengthen RELATIONSHIP – VISION – ACTION in order to effect these results.
We do this by:
inspiring and encouraging biblical unity at the local city level
mobilizing groups of local pastors, churches and ministries
encourage and assist in coordination and facilitation of cooperative prayer
facilitating discussions that view your city and group systemically
process group discussions to present strategic action plans
network with Christian ministries to advise on/present appropriate resources
working in cooperation with local city governments and organizations
tracking and recording on our website the ministry of the Body of Christ in each city, whether initiated and/or developed by ourselves or other ministries.
Ministry Principles
As a Christ-centered ministry, we are guided by the Holy Bible in matters of faith and practice, and our specialized focus guided by SCRIPTURE
Prayer is foundational in our meetings and in seeking God's direction
We adhere to biblical unity in our John 17:23 Ministries groups while cooperating with other organizations, when appropriate, to achieve mutual goals
We commit to guarding against division by speaking the truth in love, and working through difficult circumstances that may arise, utilizing the wisdom of leaders outside our group, if necessary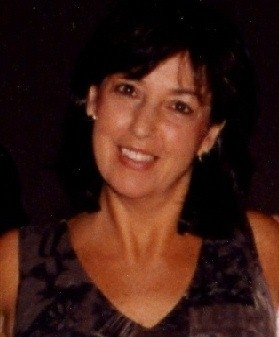 Dale Atlas, Ministry Director
Dale Atlas has been working to help bring unity to the Body of Christ in the Greater Boston and New England area since she was called to this ministry approximately 20 years ago. Her work started, and continues, in her home town of Chelsea, Massachusetts, and has included a wide variety of ministry, including: Director of Communications for the Greater Boston Baptist Association (1994-1999), and as Director of Project O.N.E. Ministry of Vision New England/Emmanuel Gospel Center (1998-2001). She is a member of Grace Chapel, and attends the Wilmington, MA campus. Dale experienced a close relationship with God growing up in a Jewish family, and came to know Jesus in 1988. Her TESTIMONY is quite powerful and unique, and we encourage you to read more of her story.
Relationship with Emmanuel Gospel Center
John 17:23 Ministries works in partnership with Emmanuel Gospel Center. Inc. http://egc.org/fiscalconduits EGC subscribes to the historic Apostles' Creed and our convictions are further informed by the Lausanne Covenant (1974). We are members in good standing with the Evangelical Council for Financial Accountability (since 1996) and subscribe to their statement of Faith.